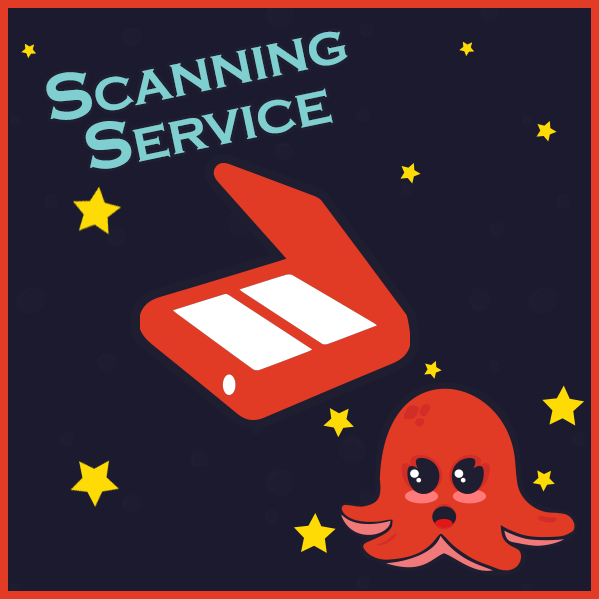 Scanning Service
Instructions:
Do you want to receive the digital file of the scanned books instead of the physical book?
Some countries have import restrictions of some book genres or international shipping can be very expensive for some regions, in which case we can send the books that you buy to a company that will scan the books for you.
- You can choose the books that you want to buy to be scanned and add to cart.
- Add this item also to the cart to prevent international shipping being charged. Domestic shipping fee (shipping fee from our office to the scanning company) and scanning service fee will also be automatically charged to the cart.
- The scanning fee is
250yen per book
. The size of each book should be within A4(210×297mm) and 10mm thickness, so in case you want us to scan bigger than it, kindly
inquiry us
- If you want to add some instruction to us, add it in 'Additional information' below.
Attention! You can not retrieve physical books after being sent to the scanning company because they discard the books after scanning them. This service is for personal purposes only.
Note: The order processing time may take about 10-15 working days for the product to be shipped.