Nickname: Muchiko
Country: Chile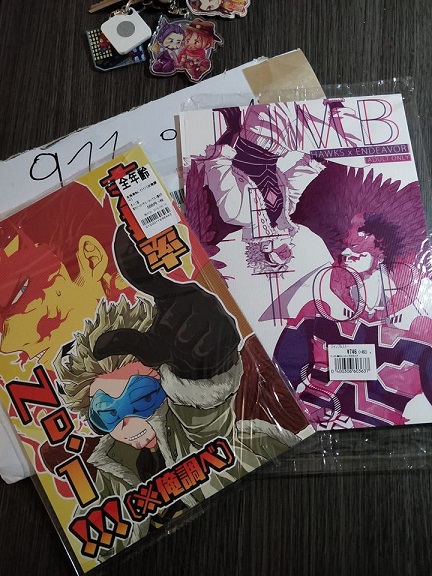 "This is the first time I use Buy Doujinshi, and I'm quite satisfied with the service.
The content of my package arrived well protected and the shipping fee was affordable.
Thank you so much! :)"
Nickname: alonz66
Country: Peru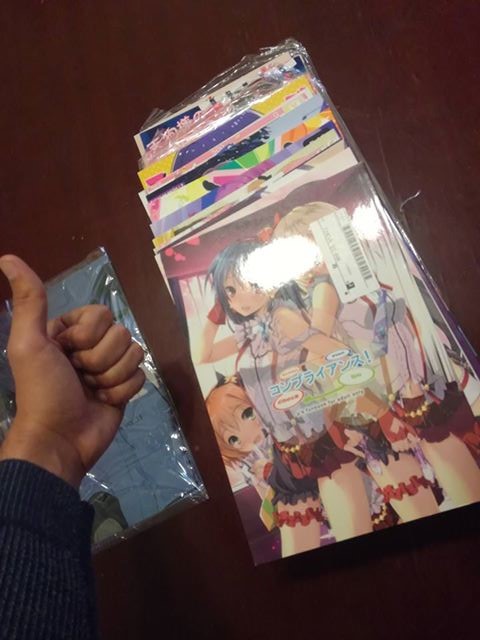 "I'm from Peru so I cant buy dojinshi unless its through a person on japan that orders for me. So I had my reservations about all.
Luckily I found your website and saw that you had several feedbacks and a Facebook page, so I took my chances. And i'm really glad I did.
All the items that I order were as specified in the website and came safe and well packaged.
Thanks from Lima, Peru, keep up the goodwork and faito dayo."
Nickname: Alison David
Country: France
"Very nice staff. All my orders arrived safe and in perfect condition. It's a pleasure to make transactions with Buy Doujinshi ! ;)"
"Une équipe très sympathique et à l'écoute. Mes commandes arrivent toujours à bon port et en parfait état. Si vous cherchez un intermédiaire pour vous fournir vos Doujinshi, foncez ! ;)"
Nickname: usuratialmant
Country: Spain
Nickname: Solochely
Country: Spain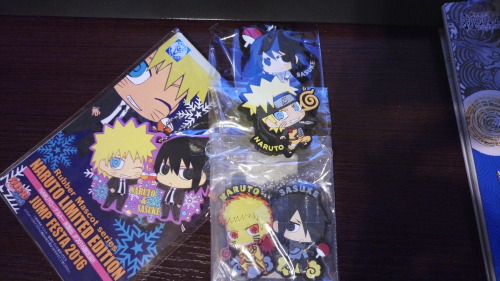 "I've been buying doujinshis and merchandising from this shop since last year and I'm very satisfied about the service. Very good comunication, and all the items were like brand new eventhough they were all second hand."
"I recomend this site 100%"
Nickname: Anon
Country: Poland
"Secure, easy to use website with many shops to choose from.
Good packaging of orders and if you have any problem, there is always helpful support to solve all your concerns.
All this makes it without a doubt the best place for all your doujinshi needs. Definitely 5/5 !"
Nickname: Seraphina Tan
Country: Singapore
"My order with Buy Doujinshi arrived today and it was a very pleasant experience with them! ✨✨ They were friendly, patient and helpful with my enquiries, and my doujinshis arrived in mint condition. My order was packaged very nicely as well. I will definitely be purchasing doujinshis through them in the future. 😊 Thank you very much for the great customer service! 💕💕💕"
Nickname: himitsujikan
Country: Philippines
"Tried ordering from @buydoujinshi recently and found their website to be the most gaijin-friendly website there is.
Instead of going through the trouble of registering to first the main website where you can buy your doujinshi and then registering again to a third-party website since most of the doujinshi websites don't sell their products internationally or don't accept payment unless your credit card/address is registered in Japan, Buy Doujinshi simply asks you to register once in their website and then you can browse through the linked doujinshi websites right there (my personal favorites being Surugaya and Toranoana). Payment is through PayPal, thus quick and safe.
The packaging is really secure, the doujinshis in pristine condition, and the prices a steal when compared to the prices of other websites. While the doujinshis took some time to get to BD's headquarters in Hokkaido (3 weeks), shipping took 2 days to reach my country and another 3 days for them to deliver the package to my home."
Nickname: usuratialmant
Country: Spain